In the United States alone, there are over 76 million dogs. Most of these dogs have loving homes and beautiful families, however some are less fortunate.
Around 3.3 million dogs enter animal shelters each year, and of those a portion never leave.
We believe that it doesn't have to be this way.
We see a future where dogs live happy lives in every situation they are in. Our tagline is 'To secure the insecure' - it comes from the heart.
We want every member of the pack to feel safe.
Our story started with a beautiful furry monster called Bella who we adopted from an animal shelter.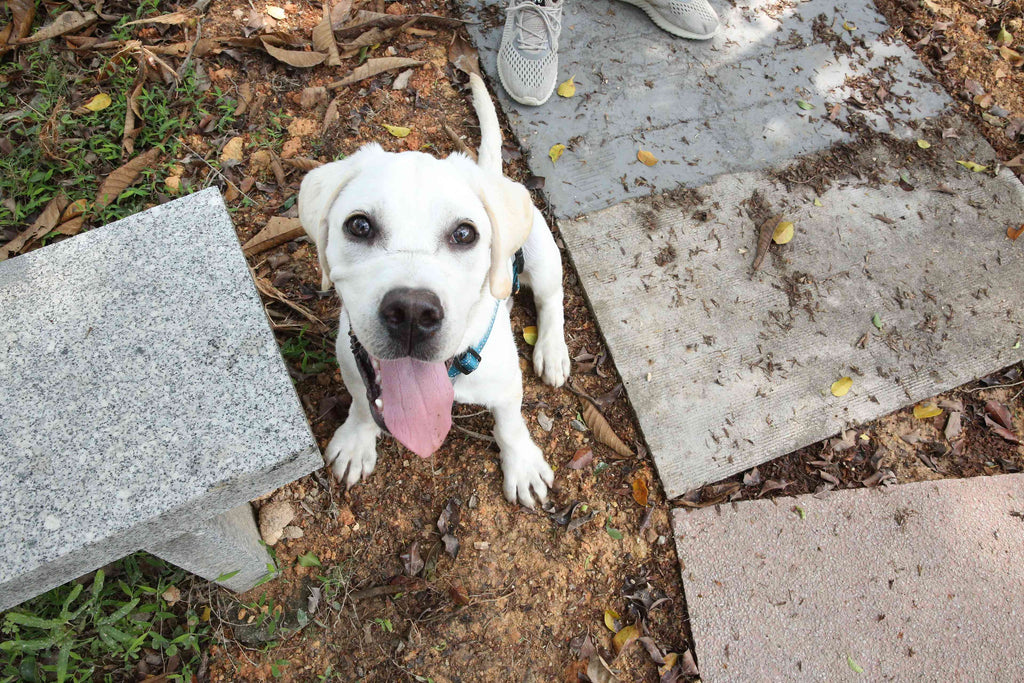 Her previous owners had been less than decent which led to Bella having severe anxiety, poor canine social skills and aggression towards people.
This is typical for dogs who have had troubled lives.
We ended up looking for harnesses to help secure her. We tried so many different products but nothing seemed to work. The products claimed to be this and that but none of them ever fulfilled those promises.
This is where Belpro was born.
We decided to create a harness that protected, and yes, secured Bella. We wanted our harness to give dogs that feeling of safety. We wanted to secure the insecure.
Our mission is to make life as easy as possible for you and your dog. We aim to provide products that do what we say they do.
We offer products that are functional, comfortable, and durable, making you and your pets happy and protected. We truly understand the hardship and joy of raising pets, especially sensitive pets such as rescue dogs.
We would also like to give anybody who has taken the time to read this page on our website a special gift.
Caring for your pets, we want to say babies here, but it's a serious point, is fundamental. They love you in an unrestrained manner and wait at your every command. They are loyal, unswerving companions. They should be rewarded with that feeling of security.
If you have read this far, we would like to offer you this code - love4ever - to grab yourself a discount.
Belpro ships everywhere in the United States, including Alaska, Hawaii, and Puerto Rico. However, we do not ship internationally or to PO boxes.
We offer free standard shipping on all domestic orders!
We offer the following shipping option to get you what you need when you need it. Expected delivery times are listed below:

Free Standard Shipping: 3-5 business days

Please allow 24 hours for us to process your shipment.
If you order is shipped to an incorrect address, please email us at support@belpropet.com
Yes, you can change or cancel your order before we ship it. Contact us immediately at support@belpropet.com, and hopefully, we can catch it in time.
Once your order is shipped, you will receive an email notification. In general, it might take 1-2 business days for our carrier to update the tracking info. If you still have questions, please contact support@belpropet.com
We only accept unused or unworn items for returns within 30 days of purchase. Just follow this link.

However, if your order is still under the 1 year warranty period, feel free to contact us at support@belpropet.com to see how we can help.
Any unused or unworn items can be exchanged within 30 days of purchase. Just follow this link for more info.
You can find all of our product information on our product detail page. However, if you still have any questions, feel free to email us at support@belpropet.com
Our products are made to be easily cleaned, are machine washable (mesh laundry bag recommended) on a gentle cycle, and can be air-dried or dried in a tumble dryer.
We currently manufacture our products in China, taking great care to choose partners who share our values. That means prioritizing quality, worker safety, fair wages and benefits, and minimizing environmental impact.
What countries do you ship to?
We've worked hard to create pet products that are durable and lasting. We offer a 1-year warranty on all our products because we believe in the quality of our products.

Wear and tear of pet products may happen. If your items are damaged (regular wear and tear) within a year of purchase, we'll replace them free of charge or provide a refund on a case-by-case basis. Just contact us at support@belpropet.com to see how we can help.
If you happen to have a fur-baby that gets excited and chews our product, you are still free to contact us at support@belpropet.com to see what we can do for you.
Yes, our warranty does. Just email us at support@belpropet.com along with the sales channel name and order number, and we will take good care of you.